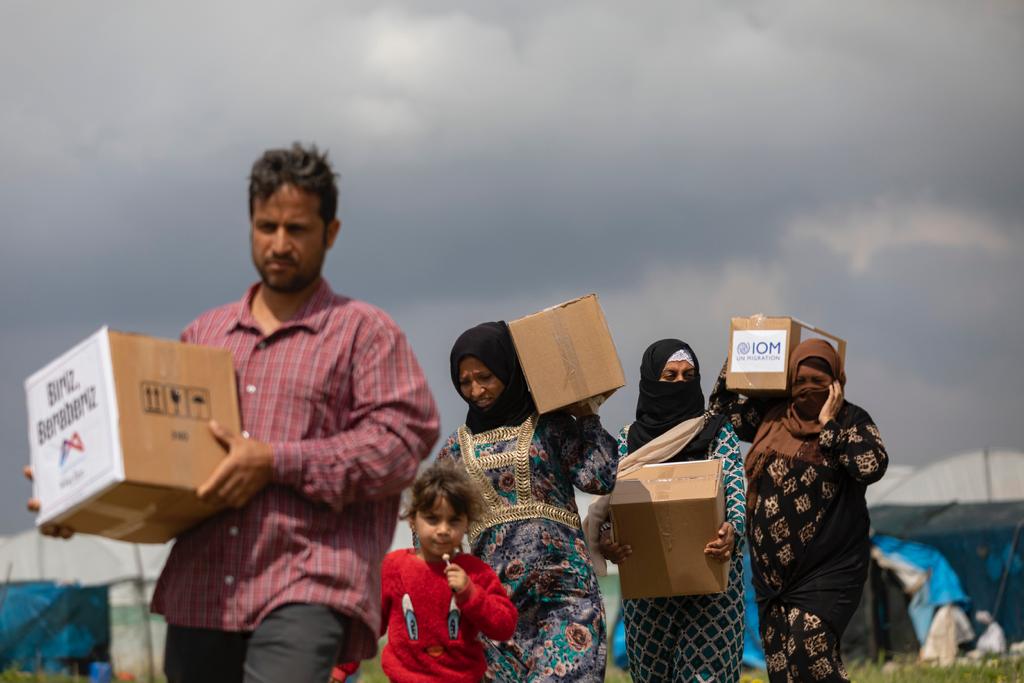 The COVID-19 pandemic hit refugees and migrants in Turkey particularly hard. Hundreds of thousands of migrants were among the first to lose their jobs, causing an immediate financial burden for them and their families. Many have not been able to afford, food, medicine and healthcare. IOM has monitored the situation of thousands of migrant families across ten provinces since the onset of the pandemic and conducted assessments to gauge the impact the pandemic has had on their lives.
With insights from IOM experts on the ground, this episode explains what it takes to build a proper humanitarian response to this unprecedented pandemic: the role partnerships play in identifying and addressing needs; the benefits of tapping into networks in local communities; and the importance of listening first-hand to migrants themselves. Yara, a Syrian woman and mother of two, shares her story with us.
The episode takes place in the southeastern city of Gaziantep, a city that hosts over 500,000 refugees who have fled the Syrian conflict.